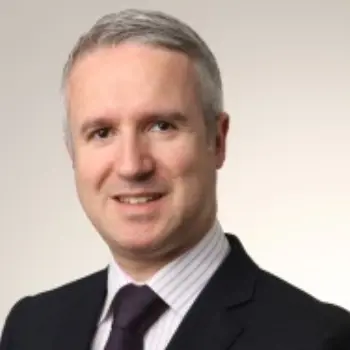 About this author
Fabien Orève
Global Head of Trading - Candriam Belgium
Fabien Orève has been Global Head of Trading at Candriam Belgium since December 2010. He manages a highly experienced execution desk centralizing orders from different business units and various locations.
The Candriam trading team is a fully integrated multi-asset desk working with one core order management system across various global asset classes: equities, bonds, currencies and derivatives; it is balanced between individual expertise (equities, bonds) and multitasking (currencies, derivatives).
Fabien's priorities are to continue multi-asset integration, improve cooperation between traders, find liquidity optimally, use the most appropriate ways to trade different types of orders, strengthen transaction cost analysis, reduce the cost of execution and maintain a high level of trading efficiency for Candriam portfolio managers.
The evolution of his desk towards a highly-efficient business unit was rewarded for 3 years in a row (2014, 2015, 2016) and voted as the "Multi-Asset Trading Desk of the Year" in The Trade's awards for excellence in buy-side trading. Prior to joining Candriam, he was Program Sales-trader at CA Cheuvreux in Paris. He graduated from Universite de Caen Normandie, France, with a Master's Degree in Banking & Financial markets.