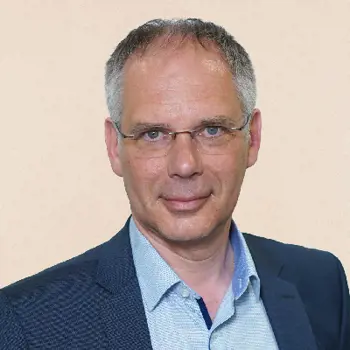 Jean–Yves Maldague
Chief Financial Officer, Member of the Group Strategic and Executive Committees
Jean-Yves Maldague has been in charge of Finance and Tax and Product Range Management at Candriam Investors Group since 2009. From 1998 to 2009, he was Head of Group Relations and Marketing. He took an active part to the foundation of the group in 1998, from 1997 to 1999 and has been Managing Director of Candriam Belgium from 1998 to 2001, then served as Managing Director of Candriam Luxembourg since 2001. Jean Yves has been member of the Executive Committee since 1999 and member of the Group Strategic Committee since 2016.
Before moving to Candriam, Jean-Yves Maldague worked for "Credit Communal de Belgique" (now Belfius Bank), where he started his career in 1990 and was successively in charge of the Fund Administration and Asset Management divisions (1990-1993 and 1994-1998, respectively).
Jean-Yves Maldague graduated as a Management Engineer, specialising in Financial Management, from Université Catholique de Louvain.