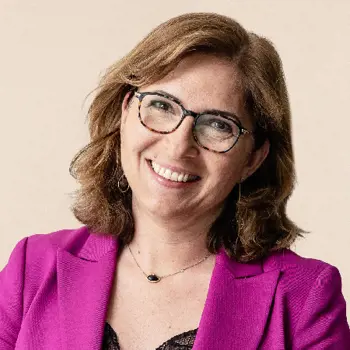 Nadia Tortel
Chief Human Resources Officer, Member of the Group Strategic and Executive Committees
Nadia Tortel was appointed Candriam's Global Head of HR in January 2022. She joined Candriam in 2016 as Global Head of Talent, after 6 years as a Portfolio Manager and 17 years as Senior consultant and Partner at Singer & Hamilton Executive Search, in charge of the Financial Services practice for Europe (Investment Banking and Asset Management).
Since she joined Candriam, Nadia has first demonstrated the full extent of her recruiting expertise, helping to identify and integrate many new talents into our organization. She also strengthened our ties with universities and developed important initiatives such as the Graduate Program. She has subsequently expanded her range of expertise, successfully developing our Learning & Development practice.
In her new role, Nadia is in charge of managing a dedicated team and drives with her team HR topics and initiatives aligned with Candriam's strategy and based on the following pillars: Diversity and Inclusion, Career Management and Succession planning, Individual and organizational growth and development, Reward and Performance Management, with a strong focus on Well-being and work life balance.
Nadia holds a master's degree in finance - Capital Markets and Asset Management - from the French University Paris Dauphine.