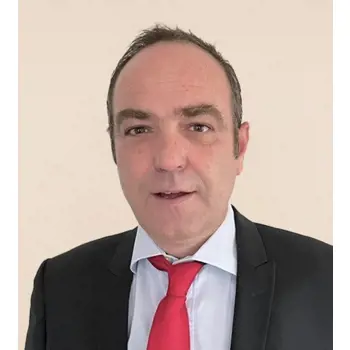 Olivier Corby
Chief Risk Officer, Member of the Group Strategic and Executive Committees
Olivier Corby has been Chief Risk Officer since 2021 and member of the Groups Strategic Committee since 2023. He was appointed Global Head of Risk Management and became member of the Executive committee in 2019.
Olivier started his career at Candriam over 25 years ago as Market Risk Manager. He's been promoted to Head of department across Risk divisions such as Market Risk and Modeling Risk.

Olivier holds degrees in Abstract Mathematics (Bachelors 1994,Masters 1998 ) and Mathematics Engineering from ISFA(Masters 1998). He also obtained a CQF (Certificate in Quantitative Finance) in 2006 and he is Vice-president of the Financial Management Committee at AFG.