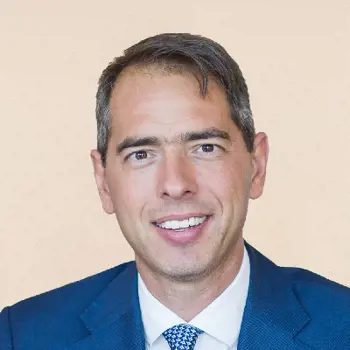 Renato Guerriero
Deputy CEO, Global development & Distribution, Chief Sales & Distribution Officer, Member of the Group Strategic and Executive Committees
Renato Guerriero is Deputy CEO, Member of the Group Strategic Committee since May 2016 and Member of the Executive Committee since December 2014.
Renato Guerriero, holds a University Degree in Economics from the Perugia University. He started his career in finance in Brussels in 1999, working for Morgan Guaranty Trust. He joined the Institutional Sales team of Candriam in September 1999. Two years later he took on the challenge to start up the Italian activities of Candriam and completed his course of studies with an Asset Management Program at Bocconi University. He also attended an Executive MBA Program at the Vlerick Business School in Belgium and in May 2011 he became Global Head of European Client Relations at Candriam.
His current business division covers Candriam sales offices located in Brussels, Paris, London, Luxembourg, Amsterdam, Milan, Madrid, New York, Frankfurt, Zurich, Geneva and Dubai. Consultant relations and RFP activities alongside with the relationships with Global Financial Institutions fall also under Renato's responsibility. Renato is also in charge of Strategic Partnerships and Global Client Experience at Candriam.
Renato speaks four European languages fluently, he is the former Chairman and still board member of AEIP, the Brussels based Association of European Paritarian Pension funds and Institutions of Social Protection.