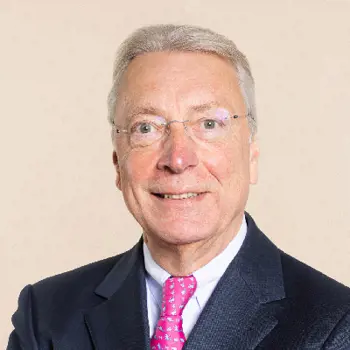 Tanguy de Villenfagne
Branch General Manager Candriam Belgium, Risk Oversight & Advisor to the Group Strategic Committees
Tanguy is Branch General Manager at Candriam Belgium. He joined Candriam in 2001 and became in charge of Operations, IT and Performance analysis then Chief Risk Officer in 2007. He is Member of the Executive Committee and the Local Management Committee of Candriam Belgium as well as the Group Strategic Committee.
He was nominated Member of the Management Board of Candriam Luxembourg in 2019. He is also director of a number of Candriam funds.
Tanguy started his career in 1982 at Chase Manhattan Bank Belgium in Corporate and Institutional banking where he became Head of Corporate Banking for North Belgium. After the sale of Chase to Crédit Lyonnais in 1989 he developed the investment banking activity for Crédit Lyonnais Belgium and was appointed Head of Treasury and Capital Markets and Asset Management in 1994. The company was acquired by Deutsche Bank in 1999 where he created the Private Banking Unit and the Investment Centre for Retail and Private Banking.
Tanguy holds a Master's degree in Applied Economics from the Louvain Business School - UCL and has a fiscal Master's degree from the Solvay Brussels School.